Greg at Las Vegas NFR Cowboy Christmas Gift Show
Greg Polutanovich was born in Sault Ste. Marie, Ontario, Canada. Although a natural artist who impressed those around him with his talent and dedication to artwork from a very young age, he surprisingly did not discover sculpting until he moved to Southern California at age 21. Then a chance meeting with a film industry sculptor introduced him both to sculpting and the entertainment industry. He knew he had found the perfect media to fully express himself artistically, and since then he has worked tirelessly to develop his sculpting skills while working on a wide variety of projects in the industry and also on his own fantasy sculptures. Because of his great eye for detail, he creates exceptionally realistic dramatic pieces which have won him international acclaim and awards. When he felt he had learned all he could working on fantasy figures, he began sculpting historical and western human portraits. These sculptures were also well-received, so he began having them cast in bronze. Now an award-winning bronze artist, he is currently focusing on sculpting western personalities, who have always fascinated him. He is inspired by the legends and history of the Wild West, especially the way it is depicted in pulp Western movies and books. Greg strives to create figures that evoke a mood and tell the story behind each piece, and it seems to be working because he is now known for creating startlingly-lifelike sculptures that can transport the viewer into the world of each character he creates, and he is developing an enthusiastic following for his remarkably realistic and moving bronze portraits.
As a personal project, and a challenge to himself to create realistic likenesses, Greg has begun working on a series of busts and figures of his favorite actors in western roles. He is also working on sculptures of recognizable historical personalities as well, including period military figures. Greg is striving to achieve the best likenesses possible, and is now being recognized for his ability to create realistic and compelling portraits with a dramatic increase in interest in his work both through orders for current and upcoming pieces, and for new commissions as well. Now his biggest worry is how to schedule all this new work in to keep up with the increased demand for his sculpting skills. He is definitely up for this new challenge and looks forward to each new opportunity he receives.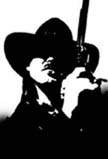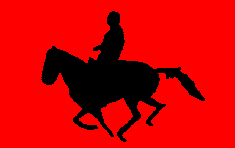 Contact Information:
Greg Polutanovich's Dramatic Bronzes
22332 Paraguay Dr. Saugus, CA 91350
(661) 296-4674